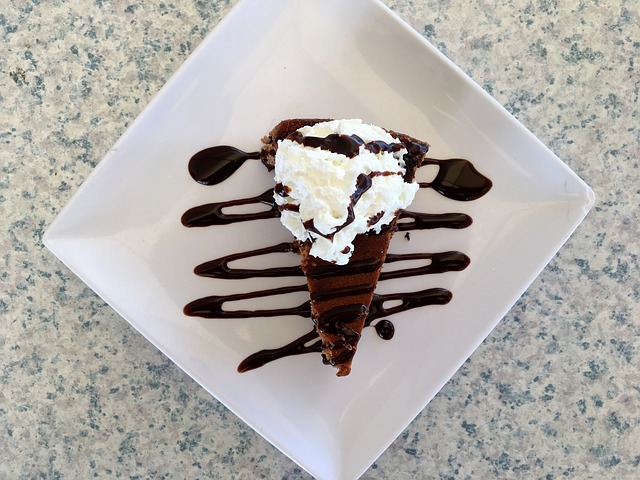 Chocolate Mousse Cheese Cake
Here is delicious recipe of Chocolate Mousse Cheese Cake to make at home on this thanksgiving. This is a perfect recipe to follow to make sumptuous Chocolate Mousse Cheese Cake for your thanksgiving dinner dessert to satisfy that sweet tooth.
Ingredients
1/2

cup

chocolate cookie crumbs

2

beaten eggs

1

ounce

semi sweet chocolate

2/3

cup

white sugar

1

cups

water

1

tsp

vanilla extract

1

cup

heavy whipped cream

1

pinch

ground cinnamon

8

ounce

softened cream cheese

1

tblsp unsweetened cocoa powder

1

tblsp butter
Instructions
Melt the chocolate and butter together and keep aside.

Now mix chocolate wafer crumbs and cinnamon together in a 8 inch greased pan that can fix in the pressure cooker and sprinkle on its bottom.

Cream the cream cheese until smooth with the help of a blender and then add in the chocolate mixture, Blend until it becomes uniformly colored.

Now add cream, sugar, vanilla extract and eggs and beat well.

Drizzle the cocoa powder over the batter and until the cocoa has been incorporated, beat on a low speed.

Pour the batter over the chocolate crumbs in the greased pan and cover it with a waxed paper.

Cover the entire pan with an aluminum foil. Now add water to the pressure cooker and place the pan inside it. Seal the cooker and bring it to high pressure of 15 pounds.

To stabilize the pressure, reduce the heat and cook for 45 to 50 minutes.

Now remove from fire and let the pressure come down on its own.

Then remove the cheesecake from the pressure cooker and place it on a wire rack so that it cools to the room temperature by itself.

Now remove the cheesecake from the pan and refrigerate it for 8 hours.

Awesome chocolate mousse cheesecake is ready to serve.