Just like the other occasions of 2021, Thanksgiving too would be a lot different this year because of COVID-19 virus spread. And to keep one safe and maintain the social distancing here are some great ideas you can choose to make this virtual Thanksgiving a fun day and be thankful for all the things we are privileged with.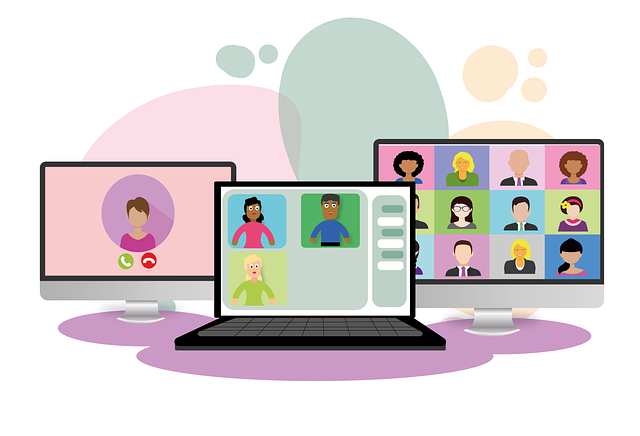 Host a Virtual Get Together on Video Conferencing
To maintain the social distancing and to accommodate friends and family at distance, you can organize a online virtual video conferencing and invite your family, friends and other guest to join and celebrate together. If the number of guests you plan to invite is going to be large then it is best to give charge to a person who can act as the host / moderator of the event. This will ensure a smooth greeting and welcoming of participants. The host can be anyone who can keep the guest entertained and occupied and can control to unmute guest in sequence.
Do remember when organizing this virtual meet to send out the steps to follow to join this online meeting. This will help the non-tech savvy people.
There are various online video conferencing tools like Zoom, Google Meet and more. Both, Zoom and Google Meet allows upto 100 participants to join at a time.
IMPORTANT:
Try to keep the online get-together for a short duration, depending on how close you are to your friends, you can keep it from 30 minutes to 2 Hours. (Do check the maximum time the video conferencing provider offers as per your account)

You can form multiple groups where guest know each other and organize multiple of such get togethers for the different group viz a Thanksgiving Kids Get Together, Thanksgiving Family Elders Get Togethers, Thanksgiving School Friends/University Group, Thanksgiving Office Colleagues Group, Thanksgiving Neighbors Group and many more…

Let the host welcome the guest with few welcome notes and take his permission to mute. This will help in organizing the meeting smooth and avoid people speaking simultaneously.
---
Decorate Your Background
Do decorate your house for the Thanksgiving Festival to get yourself and kids into the spirit of the festival.
Decorate with Thanksgiving Balloons
---
Put up Thanksgiving Backdrop
---
Table Decoration and Centerpieces
---
Thanksgiving Home Decor
---
Thanksgiving Candles
Dress up well for the virtual Party
Thanksgiving day is all the reason to look your best for the get together even if its virtual. This is the time to look your best to celebrate with everyone online. The outfit color, the Jewellery and all those wearables are something to consider to blend in the festive mood and have all that attention from your guest. Dresses are also great choices to wear to festivals. You can always shop online or from that brick and mortar store you always prefer. Below are some great recommendations:
Women Collections
Here are some recommendations to shop on Amazon for women
---
Mens Collections
Here are some recommendations to shop on Amazon for Men
---
Kids Collections
Here are some recommendations to shop on Amazon for Kids to make it a joyful and capture it in your camera.
---
Toast to togetherness and Virtual Activities
To engage a have a online party, it is equally important to engage friends and family to various activities. So before starting with the activities, you can always start with toasting your favorite Cocktail, Wine or drink. For the activities, below are some recommendation:
Share the Weird
Announce that everyone need to share atleast one funny incident from the year which made it a memorable for them. Then the host can call out the name of the person and unmute him/her to speak and share the moment.
IMPORTANT: (Host) Don't forget to mute the participant once his/her turn is over.
Fastest Finder
The host can make a list of 10-15 things which are usually found in every house. The host will give the list to the participant to search and get those things to show it online to as soon as possible. Host can start with a stop watch to let everyone start together and whoever brings all the items first will show a green flag that they have completed(if you plan to keep all participants mute) or call out (if all are unmuted for the activity). Host validates all the things of the first caller and if found correct, then announce winner. A winning prize can be announced, from an online gift or Amazon voucher.
Few things that you can ask your guest to find at home are:
Solve the Riddles
You can give funny riddles to your guest to solve and give points to each correct answer and award the winner in the end. The host can read out the riddle for the guest and ask the guest to show green color flag if they want to answer or they can even raise their hand if they want to attempt and then the host can unmute them to speak.
Here are some few riddles:
So enjoy this Thanksgiving day to the fullest…!!!