Thanksgiving centerpieces are one of those beautiful decorative accessories that are used to decorate the Thanksgiving table, Thanksgiving party halls and other such areas. The magnificent centerpieces, with their antique and classic looks, give a traditional appearance to your overall decorations for the Thanksgiving party. As the families gather to give thanks on the Thanksgiving and enjoy the day with each other around the Thanksgiving table, the table takes the center stage. So decorate this special table with some quick and beautiful centerpieces. Just put any artistic centerpiece in the center of the Thanksgiving table and see how fantastic they look.
So why not make a beautiful Thanksgiving centerpiece at home on this Thanksgiving!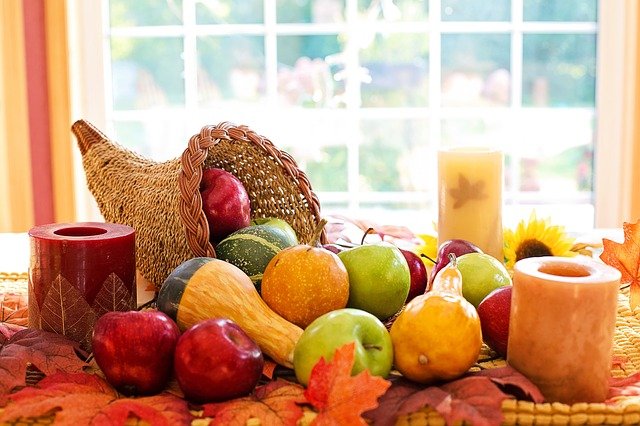 Bright Woods
Take a very thick pillar candle and 8-10 small candles. The small candles can be of same size or different sizes (depending on your choice). Also gather either fresh flowers or buy some artificial one. Arrange the candles either in circle, square, rectangle, oval, semi-circle curve or straight line to give them appearance of woods. Then write "THANKSGIVING" around the bases of the candlesticks with the help of the flowers. (Arrange the flowers in such a way that it appears as if Thanksgiving is written in the center of the table.) When you will light the candles it will really appear as bright woods and make the atmosphere even more soothing.
Cornucopia Thanksgiving Centerpiece Decor
The Mayflower
Take a large bowl, which should look transparent, preferably made of glass and fill it with water. You can mix any color of your choice to make the water colorful. Put some colorful flowers (either fresh or artificial) into it. Chose only those flowers that float on the water. Take a construction paper of your favorite color and make a small ship with it. Put this ship in the bowl. Select some very small toys of human figures, which should be very light in weight. And place them in the ship. Make sure that the weight of the toys does not let the ship sink. This is the Mayflower ship with which begins the Thanksgiving story.
Color-Changing Cornucopia Centerpiece with Inspirational Words.
Fruits Basket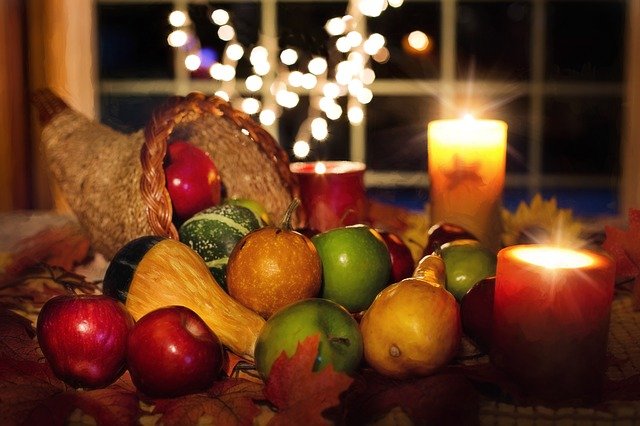 Fruits basket is one of the most popular centerpiece ideas. You can use either a basket or a tray to put the fresh fruits in it. Buy as many varieties of fruits as you can and arrange them either as pyramid or in circle one after another. This fresh fruits centerpiece serves two purposes. The splendor of the basket not only brings natural beauty and color to your table but the fruits make a nutritional snack also that your guests would certainly love to enjoy.
These are few fast and easy Thanksgiving centerpiece decoration ideas, which will certainly make your Thanksgiving table center of attraction for your guests.
You can also buy some of the center piece online:
Natural Harvest Centerpiece